Working Hours
Monday - Friday
8:00AM - 5:00PM
Our Location
West Frankfort, IL 62816
Bricks-
n

-Stones


West Frankfort, IL

At Bricks-n-Stones, we're the creative concrete professionals, bringing you the best in high-quality concrete polish, decorative overlays, and concrete countertops. With over 20 years of experience in concrete, we stand behind the work we do because we make sure it is done correctly the first time. Our clients keep utilizing our handy work because we don't cut corners and we listen to you down to the tiniest detail. We care about your needs and how you want your residential or commercial property to look, whether you want interior polished concrete, or overlays for a backyard patio, or custom concrete countertops to match your kitchen or bathroom décor. We'll even come out and make repairs or restore your concrete no matter how big or small the damage may be. We are the best in the industry because we were the first in the area and continue to turn our client's concrete dreams into a reality. We keep up with the latest trends and styles in concrete designs to ensure that you're getting top-notch concrete creations at the best value money can buy.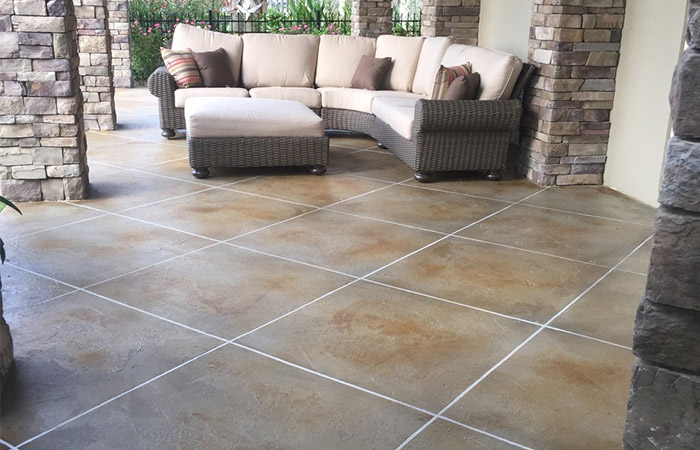 Since 2000, we've been serving the West Frankfort community and surrounding areas of Illinois, Indiana, Missouri, and Kentucky, providing the finest in customizable concrete arrangements you won't find anywhere else. Depending on the job, we'll travel far and wide because we don't want you to miss out on a great opportunity like this to work with talented concrete artists that started it all. We look forward to giving you durability and strength you can count on in concrete that will last for years to come.
If you're ready to embark on having concrete designs installed inside or outside of your home or office, or for more information regarding our products and business, give us a call at 618-363-0829 for your free estimate today!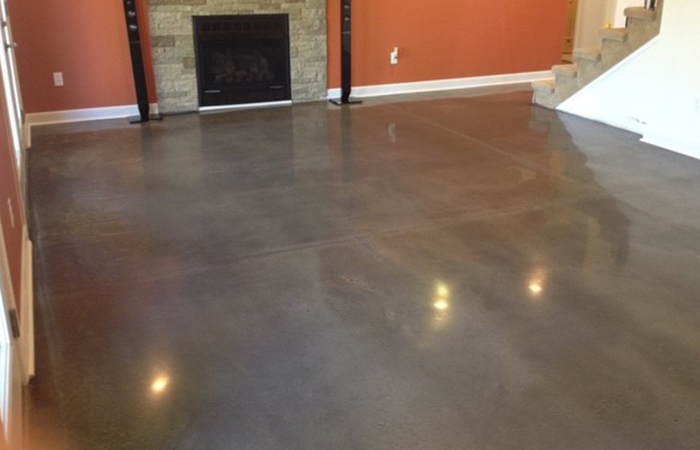 Polished Concrete
Polished concrete is a viable, economical, and long-lasting flooring option as the polished look provides a design that is as natural as stone in its appearance.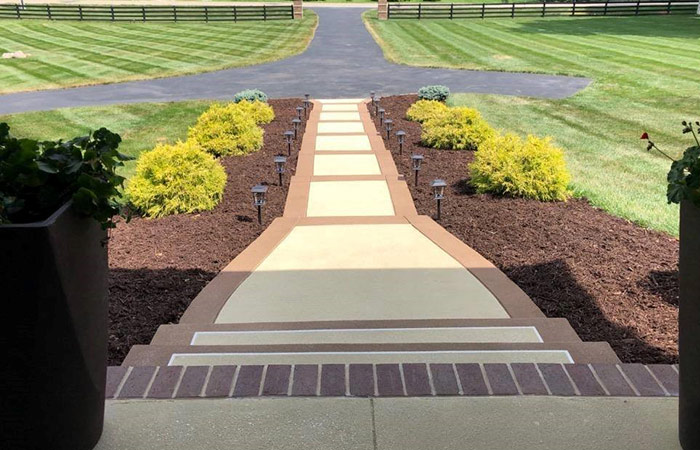 Decorative Overlays
We use overlay materials that are extremely durable and resistant to salt, stain, UV, and high traffic, making them easy to clean and, virtually, maintenance free.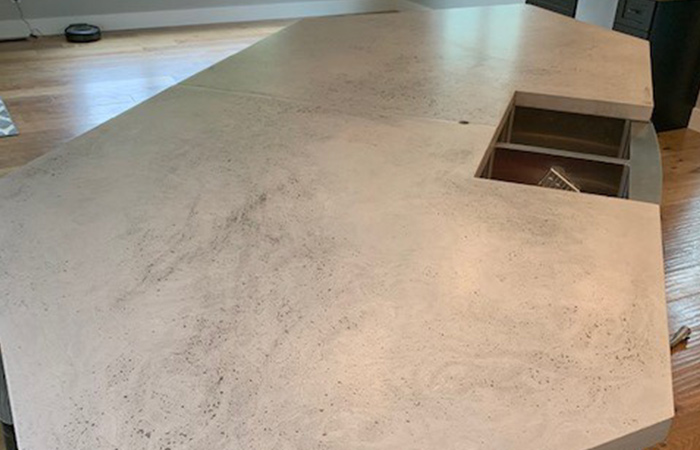 Concrete Countertops
The look of concrete countertops is distinctive as the details in the material are organic and unique to concrete.
The patio around our pool looks fabulous thanks to Keith and his staff. Keith is very meticulous, the brick design is perfect. His workmanship and work ethics is top notch. I had concerns about my pool liner but Keith and his staff covered and protected everything from any potential damage. We are so pleased with the results.
Thanks so much for making our old, cracked porch look brand new again. We had viewed our friends patio and they recommended you highly for the professionalism, quality of work and efficiency in getting the job done with little to no mess. After our job was completed, we completely agree! We can now recommend your company to others while we are showing it off to family and friends.
Keith designed and completed a gorgeous patio/porch project at our home. It complements the design and style of our home and the work was exceptional. The entire project was "stress free" and we look forward to working with Keith in the future.