Polished Concrete; a Better Solution with Long-lasting Results
When it comes to making the decision to polish your interior concrete, Bricks-n-Stones has the knowledge and experience to give you the best results for your home or business.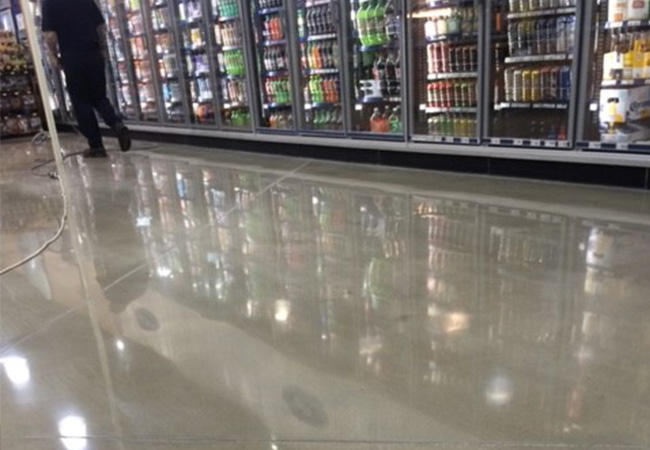 Low Maintenance
Polished concrete is a viable, economical, and long-lasting flooring option as the polished look provides a design that is as natural as stone in its appearance. This appeal can be new or added to an existing floor that gives it an expensive and elegant look without breaking the bank, but more importantly, adding value into your property for a handsome return on your investment. It also has a lower maintenance cost, especially in high traffic areas like businesses, schools, and commercial properties.
Since polished concrete has a dense surface, resisting oil and liquid stains, the most you'll have to do to keep it clean is sweeping and damp mopping. With little maintenance, you'll be amazed at how much light reflects off your floors, which would be a stunning addition to any office building, hotel lobby, restaurant, and other public facilities that want to project a bright, clean, professional image.
Environmentally Friendly
An added benefit to choosing polished concrete is that it is recognized by the United States Green Building Council and LEED certification as an environmentally friendly flooring option. It utilizes low Volatile Organic Compounds, or VOCs, which means there are no coatings applied like epoxies, urethane's, or waxes, and you won't find slurry or hazardous wastes.
To have polished concrete floors in your residential or commercial property, or for more information regarding polished concrete, give us a call at 618-363-0829 for your free estimate today!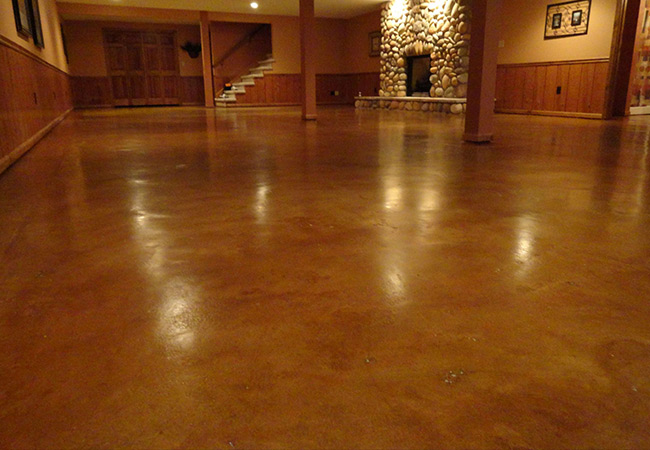 Serving Southern IL, Paducah KY, Cape Girardeau MO, and Surrounding areas