Resurfacing Your Concrete with Elegant Looks
Bricks-n-Stones offers decorative overlays as the perfect finish for resurfacing your existing, or new, concrete slab to cover imperfections or add interest and beauty to a plain surface.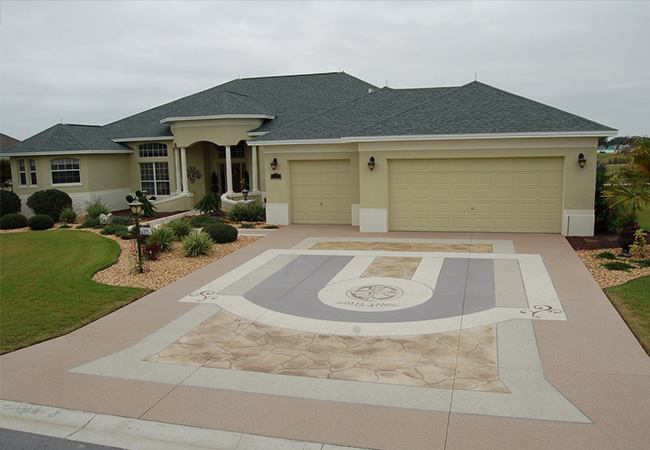 RESISTANT AND DURABLE
These contractor proven products and finishes have been used for decades as permanent solutions to industrial, commercial, and residential concrete surface defects and deterioration problems. When you choose to design an outdoor area with a decorative overlay, it not only saves you the time and hassle of tearing out or replacing your concrete, but adds value to your property that will last a lifetime.
A LIFETIME LASTING OVERLAY
We use overlay materials that are extremely durable and resistant to salt, stain, UV, and high traffic, making them easy to clean and, virtually, maintenance free. They will lower the surface temperature when applied on top of concrete around a private or public pool while also adding safety with the slip resistant texture. You'll be able to choose from an endless array of colors with an unlimited amount of designs and patterns like brick, stone, and tile that are professionally installed to match and enhance the landscape and surrounding area.
To have a decorative overlay installed, or for more information regarding decorative overlays, give us a call at 618-363-0829 for your free estimate today!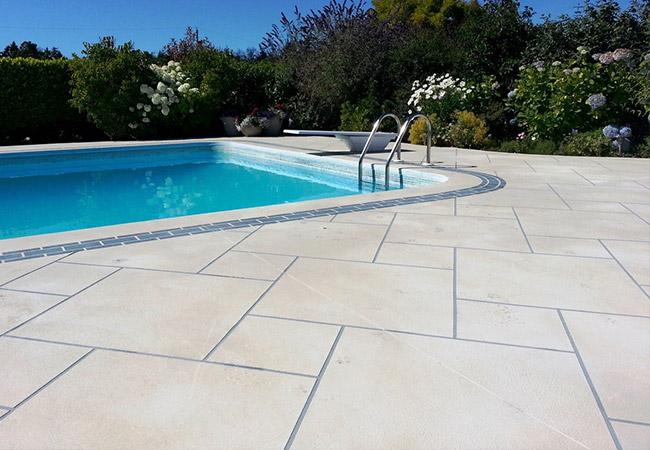 Serving Southern IL, Paducah KY, Cape Girardeau MO, and Surrounding areas